Disorderlies had rapping in it, so does my review!
This movie was cheese, but watch it if you please. Don't say I didn't warn you, when you are watching the doodoo! Colourful shirts and a sideway hat, nike airs you can't beat that. This movie has dancing, food and rapping too, as well as a greedy blonde nephew! 3 crazy dudes who try real hard, don't worry old man they won't let down their guard. Protect your money with all their might, end with a high five in the daylight!!!!!!
The Fat Boys should not quit there day job. I took the liberty of making an advertisement for a possible new career opportunity. Don't worry Boys, this ones on the house!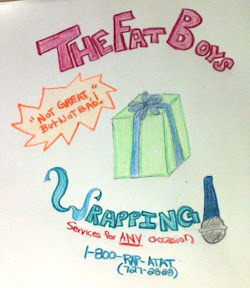 I give this movie 2 Wrappin' Rappers out of5